We help our community
When you donate to us, more than 95% of every dollar—cash goes directly to various projects, programs and offers that serve our clients and local community. Also as we work hard to keep administrative costs down, your donation helps us to maintain our services alive on the internet.
All of your personal and financial information is confidential and secure. We accept a minimum of US$10 per donation.
It is NOT a MUST! If you have arrived to this page by mistake , exit this page immediately!
How it works?
1. You will be redirected to the PayPal website when you click "Pay Now".
2. Checkout amount will be processed via PayPal.
3. Once your payment is processed and if successful message appears then close the popup window.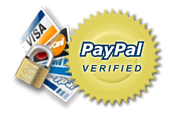 *NOTE: We accept Inward Remittance (TT) if the above payment option fails. We will send you our bank account details. Please contact@maldivesmarket.com